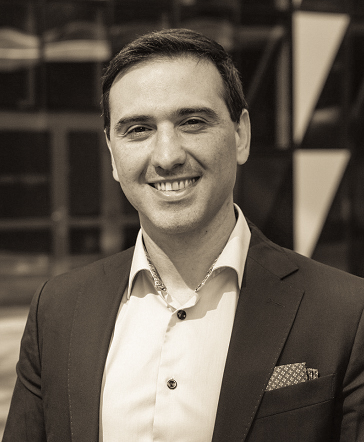 I'm a senior consultant rheumatologist at the Karolinska University Hospital and Associate Professor of Rheumatology at Karolinska Institutet. I serve as a Director of studies for the elective courses of the medical program at Karolinska Institutet and examiner for internal medicine at the Department of Medicine Solna, Karolinska Institutet. I am also affiliated to the School of Medical Sciences at the Örebro University.
I studied medicine at the National and Kapodistrian University of Athens, Greece, and graduated in 2006. In February 2017, I defended my doctoral thesis entitled "Systemic lupus erythematosus: biomarkers and biologics", which I carried out at the Department of Medicine Solna, Karolinska Institutet, Stockholm, Sweden. My thesis focused on biomarkers in lupus nephritis, and clinical, biological, and patient-reported outcomes following biological therapies in systemic lupus erythematosus.
With my research, I aim at improving the management and surveillance of people living with systemic lupus erythematosus and lupus nephritis. I'm currently leading a research team at the Center for Molecular Medicine, Karolinska Institutet. We conduct research of clinical and translational nature.
Last but not least, I have an interest in medical pedagogy, and I am currently working on the development of a novel virtual patient modality for enhancing the acquirement of clinical reasoning skills and for facilitating interprofessional learning.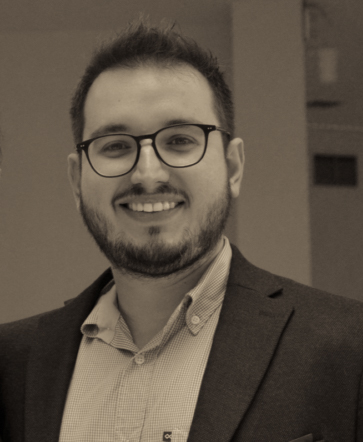 Since February 2023, I am a post-doctoral researcher at Karolinska Institutet.
As a medical graduate of National and Kapodistrian University of Athens, my interest in Rheumatology began during my time as a student at Rheumatology clinic of Attikon University Hospital, sparking a passion for lupus research. I completed a Ph.D. in Immunology under Professor Boumpas supervision, entitled 'Neuropsychiatric Lupus: Clinical and Pathogenetic Aspects'.
My research focuses on understanding the natural history and pathogenesis of SLE to enhance treatment and outcomes, with a particular emphasis on neuropsychiatric aspects.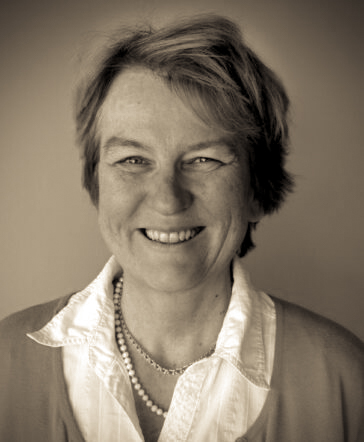 I am a physiotherapist, Associate Professor of rehabilitation medicine, senior lecturer and deputy research leader at the Department of Neurobiology, Care Sciences and Society (NVS) at Karolinska Institutet (KI). Additionally, I am affiliated to Karolinska University Hospital.
My institutional webpage is: http://ki.se/people/carbos
Since several years, I am serving as the leader of the EULAR study group for the non-pharmacological treatment of connective tissue diseases. Within this group, we recently published the EULAR recommendations for the non-pharmacological management of systemic lupus erythematosus and systemic sclerosis.
The publication is found here:
https://ard.bmj.com/content/early/2023/08/23/ard-2023-224416.long
The systematic literature review informing the recommendations is found here:
https://rmdopen.bmj.com/content/9/3/e003297.long
My main research is within musculoskeletal and rheumatic diseases, with a particular interest in systemic lupus erythematosus (SLE) and systemic sclerosis (SSc). Physical capacity and the effects of exercise as well as psychometric studies concerning outcome measures comprise a major part of my research.
For the moment, I am involved in a European multicenter randomised controlled exercise study for patients with SSc, where I am the national principal investigator (PI) for Sweden. I am also the PI for an ongoing randomised controlled exercise study in patients with SLE, which is conducted in collaboration with Associate Professor Ioannis Parodis (co-PI). This study aims at evaluating high-intensity exercise in improving aerobic capacity, quality of life, and other disease outcomes. Currently, the main funding source for this study is the Swedish Rheumatism Association. We anticipate that the study will also be funded from other sources in the near future.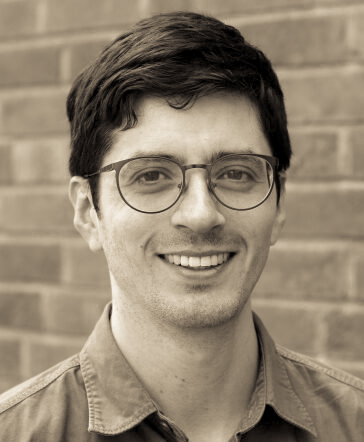 I am a physician graduated from the University of Chile, Santiago, Chile, after completing my medical education in 2019.
I have been conducting research within systemic lupus erythematosus together with Dr. Parodis since 2017, and since December 2020 I am a doctoral student at the Karolinska Institutet.
With the main goal of optimising the use of biological therapies in patients with SLE, we have been studying how demographical, clinical, and immunological factors influence their efficacy. We are also exploring the impact of pharmacological and non-pharmacological factors on various patient-reported outcomes, and the performance of patient-reported measures as evaluation tools in clinical trials. I believe that our work highlights the importance of the patient perspective in clinical research and healthcare.
One of my main interests is the effective communication of results in research. We strive to achieve it in our texts and data visualisation, both in scientific articles and when reaching broader audiences.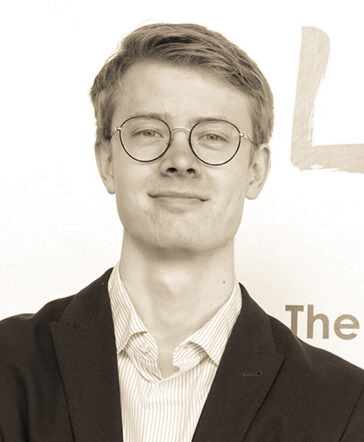 I am a research intern at the Karolinska University Hospital and a doctoral student at the Karolinska Institutet. My strong interest in rheumatic diseases, particularly systemic lupus erythematosus (SLE), was the main reason why I got in contact with Associate Professor Ioannis Parodis and joined his research team in April 2020. I received my medical degree from Karolinska Institutet in January 2021 and commenced my doctoral studies in February 2021.
My doctoral project is titled "Biomarker and outcome research in systemic lupus erythematosus, with a focus on neuropsychiatric involvement." The overarching goal of the project is to contribute to optimised surveillance and treatment evaluation, and to identify drug targets in patients with SLE, with a particular focus on neuropsychiatric SLE. I am also actively involved in several other ongoing clinical and translational studies within the research team.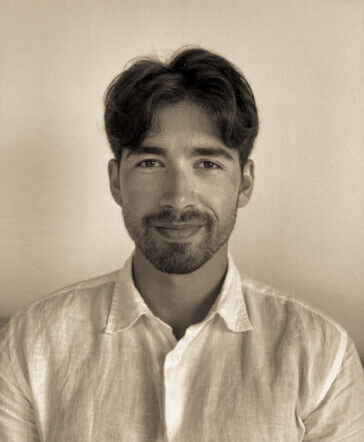 I started studying medicine at the Karolinska Institutet in 2016 and I am currently in my fifth year of education. In parallel with my medical studies, I also studied independent courses in statistics and basic programming during my first and second year at the university.
I joined Dr Parodis's research team in October 2019 for my medical degree thesis, within the frame of which we examined the impact of body weight on adverse patient-reported health-related quality of life outcomes in patients with systemic lupus erythematosus. I have been involved in the research team ever since. My aim is to develop statistical expertise at the same time as I contribute to the projects conducted by the team, mainly projects within medical pedagogy.
I always try to look at things with a new set of eyes. Unfortunately, they don't come with a new set of glasses.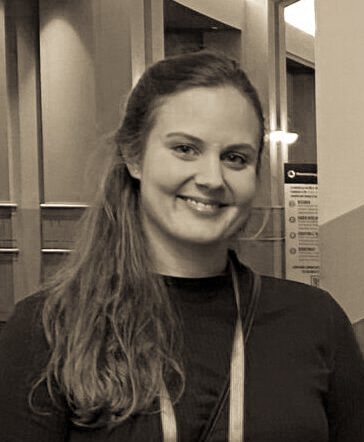 My interest in medical research was intrigued during my studies in medicine at Linköping University, more specifically when I conducted my thesis at La Jolla Institute for Allergy and Immunology (LIAI) in San Diego, USA. The thesis concerned the etiology of type 1 diabetes mellitus using a two-photon microscopy technique. I was inspired by the research environment and the constant exchange of information, as well as the will to improve current practices.
I became interested in rheumatology, during my internship. The specialty of rheumatology fascinates with the intricate detective work, in combination with hands-on clinical work such as the use of ultrasonography, in combination with the benefit of long-term follow-up of patients with chronic diseases. This allows you to observe the evolution of the diseases, as well as drug effects. We are currently witnessing rapid advances of exciting drug developments within the field. Systemic lupus erythematosus (SLE) is a disease that caught my interest as early as during medical school. The heterogeneity of the disease and its complexity is intriguing to me.
Since February 2021, I have had the pleasure of being part of Ioannis Parodis research team that focuses on SLE. By March 2023, I was accepted as a doctoral student at the Department of Medicine Solna at Karolinska Institutet. My doctoral project aims at optimising surveillance and prognosis for people with SLE, with a particular emphasis on lupus nephritis. I am looking forward to learning more about research, and also SLE and lupus nephritis.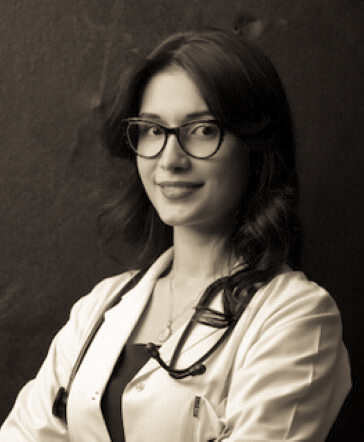 I am a physician with a deep interest in precision medicine and data science. In my research, I combine my medical background with my computational skills to seek answers to clinical and biological questions, aiming for personalised therapy.
I completed my medical education and training at the Marmara University in Istanbul as of August 2021. During my medical studies, I participated in various research projects where I developed my analytical skills on biological and clinical data at different locations, including the Karolinska Institutet and Uppsala University.
I have a particular interest in autoimmune disorders because of their complexity, often constituting good systems for implementing data analytics. Systemic lupus erythematosus is a very good example of such a disease with partially unclear aetiology, prominent underlying pathophysiological complexity, and variable clinical manifestations.
My main purpose is to develop computational predictive models of flare and response to therapy in patients with systemic lupus erythematosus using multilevel omics data with the aim of improving treatment outcomes and prognosis.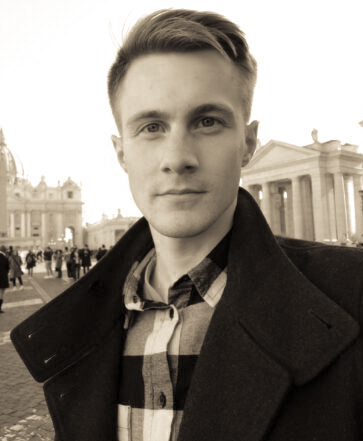 I am mostly a wet lab biologist with some expertise in bioinformatics. My research is usually in between deep biological questions and clinical practice, and my skills enable me to make applied conclusions from fundamental results.
I obtained my Bachelor's in Voronezh State University where I studied immunology and biophysics and worked in the veterinary research institute as a research assistant conducting experiments in toxicology and infectious diseases. Then I did my Master's at the Moscow Institute of Physics and Technology where I got essential skills in molecular biology, biochemistry, and bioinformatics. Working at the Medical Research Center of Tuberculosis and Infectious Diseases taught me to lead projects and interact in the link with clinicians.
Molecular biology underlying rheumatological autoimmune diseases is my current area of interest. I am involved in projects related to HLA genetics, T cell biology, lupus nephritis studies, and so on.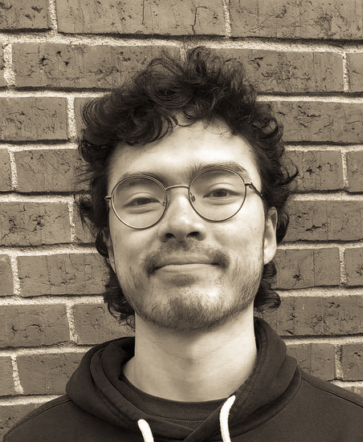 After completing my degree project within the group, I currently work part time as a research assistant. Since helping to carry through our project on EULAR recommendations, my duties include drafting manuscripts and extracting chart data.
Someday, I hope to practice rheumatology and research as a more senior clinician, hopefully within the group, who I believe has a long and bright future.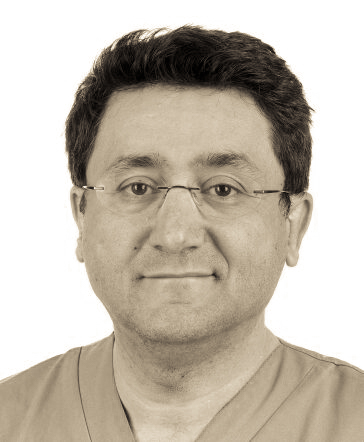 I am a senior consultant in rheumatology and internal medicine, currently working at the Danderyd Hospital in Stockholm. I studied medicine at Lund University and completed my doctoral education at the Skåne University Hospital. My doctoral project focused on patient-reported outcomes after orthopaedic surgery in patients with rheumatoid arthritis.
In 2021, I joined Dr Parodis's research team, not only because we share a passion for patients with systemic lupus erythematosus, but also for post-doctoral research in evaluating patient-reported outcomes in other rheumatic disorders.
The aim of my current project is to evaluate the ability of patient responses to screening questionnaires to predict definite diagnosis of spondyloarthritis.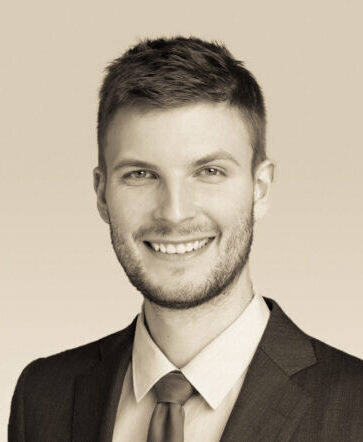 I'm a researcher in rheumatology and oncology and primarily a medical affairs professional in the life sciences industry working on bringing clinical studies with potentially ground-breaking therapies to Sweden. I'm experienced with quantitative research and the development and assessment of usable research tools in several therapeutic areas, including clinical trials and precision medicine in rheumatology and oncology.
My research currently focuses on understanding the disease etiology behind systemic lupus erythematosus (SLE), its treatment landscape and improving patient outcomes. My previous research in this field included mapping praxis and treat-to-target guideline paradigm setting for the most optimal treatment of SLE.
Prior research-related activities:
Headed all centralized data management activities and built the clinical database for an international multi-center, multi-randomized phase III open label prospective umbrella trial for acute lymphoblastic leukemia, ALLTogether.
Postdoctoral research focused on complex interactions among quantified subjective factors and their prognostic capability: linking the first experience of patient symptoms and sensations through an online, interactive questionnaire together with analyses of biological data to potentially aid in diagnosing lung cancer earlier and add to the understanding of symptoms and bodily perception through bio-behavioral research, PEX-LC/PEKLUNG.
Doctoral research centralized on optimizing precision medicine in rheumatoid arthritis through randomized trials, e.g. SWEFOT – focusing on prediction and outcomes of pharmaceutical therapies through individualized patient profiles with biomarkers and risk factors, and assessing integrative manual therapy for chronic pain.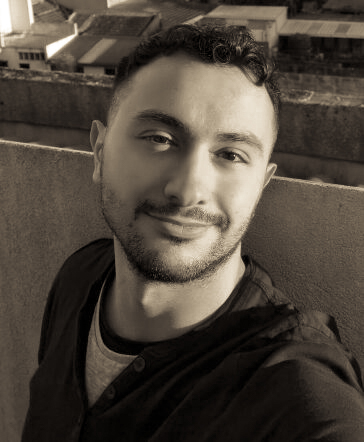 I'm a Biomedical Engineering Master's finalist at the Faculty of Biotechnology of the Portuguese Catholic University, as well as a medical doctor. My interests are of a broad range within these fields. Regarding biomedical engineering, I'm interested in machine learning, data science, bioinformatics, programming (including software development), and biomaterials. In respect to medicine, I'm mostly into autoimmunity, infectiology and gastroenterology.
I finished my medical studies at the Faculty of Medicine of the University of Porto, Portugal, in July 2021. During these studies, concretely in the Summer of 2018, I completed a research exchange program at Karolinska Institutet, having worked with Prof. Ioannis Parodis on a paper (published shortly after) entitled "ALCAM and VCAM-1 as urine biomarkers of activity and long-term renal outcome in systemic lupus erythematosus".
The reason I pursued two different master's degrees was to acquire a broader knowledge base and enhance my skills, with the hope of increasing the chances of accomplishing my dream: revolutionizing Humanity's quality of life through my work. I find in research the key to unlock that possibility, since there's always the constant need for innovation, putting up to the test hypothesis and ideas that may make our lives a little bit brighter.
I joined this research group in February 2023, while I was in the final semester of my current studies. As of now (September 2023), I'm affiliated to the aforementioned group, contributing to the enhancement and maintenance of this present website (Parodis Lab), and completing my master's thesis.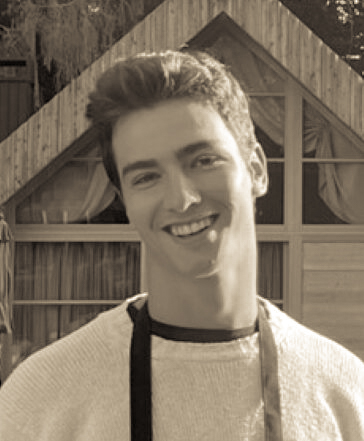 I am a young physician, graduated from the University of Florence, Italy, where I completed my medical education in July 2023. I have a deep interest in autoimmune diseases, particularly affliction of the nervous system owing to autoimmunity. I am committed to clinical and translational research which helps optimise treatment strategies and ultimately improve patients' quality of life.
In June 2022, I joined Dr. Parodis's group as a part of an exchange programme at the Karolinska Institutet. I conducted a study that focused on predictors of neuropsychiatric flares in patients with systemic lupus erythematosus (SLE). Since then, I have been involved in clinical and translational studies on SLE, and developed a solid theoretical background along with competence in research methodology and data organisation.
I have found a vibrant and stimulating environment, and I happily continue giving my best contribution to the team.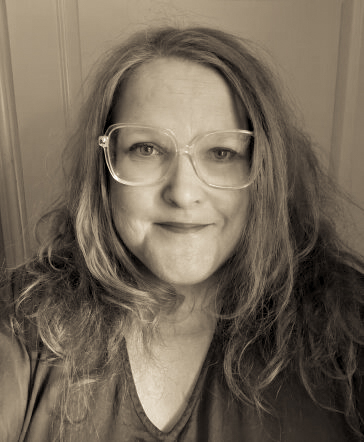 I have been a patient research partner for lupus since 2015. So far, I have mostly drafted lay summaries in Swedish after reading articles or listening to presentations from rheumatologists and researchers. I have then tried to spread the information by posting to three large Swedish Facebook groups about lupus; I am also the administrator for two of those.
In collaboration with the Swedish Rheumatology Association and GSK, I contributed to the organisation of the first Swedish lupus day on the 10th of May 2013. This has now become a yearly tradition.
I am also a member of the Patient Advisory Network (PAN), a team of trained and experienced patients living with lupus, appointed by Lupus Europe to act as liaison and resource to value-adding scientific projects, clinical trials and other research related to lupus.
Education-wise, I started studying journalism but realised soon that I wanted to become an occupational therapist, which also became the case. Now I use my education and experience as a patient research partner in the team. I really enjoy working in the team, bringing the patient voice to the researchers and important research findings to the patients!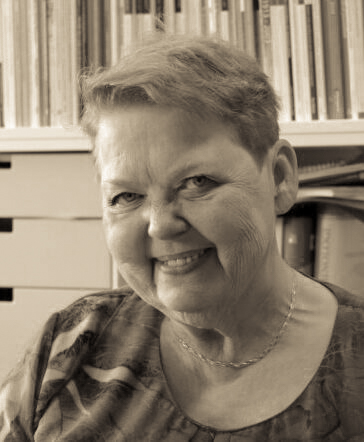 I am a Med Dr hc at Karolinska Institutet, member of the steering group of the Swedish SLE network, and medical journalist.
Since 2017 I have been a patient advocate in Ioannis Parodis's research team. Having been living with SLE for more than 40 years, my involvement in research gives me the opportunity to contribute with the experience I have obtained from my own disease, combined with the information I receive from people living with rheumatic diseases whom I meet, talk with, or have interviewed within the frame of my former work at the Swedish Rheumatism Association. This knowledge I also share with caregivers and researchers in lectures, conversations and book chapters.
I am a member of the editorial board of the Swedish book "Reumatologi, Studentlitteratur" (the fourth edition will be ready in fall 2024), and I have also have been a member of the editorial board of the book "Barnreumatologi, Studentlitteratur". During the time I worked within the patient organisation, I composed several books, each one dealing with how to cope with a rheumatic disease. I have been reporting advances and research findings within different rheumatic diseases in special research appendices, as well as in the magazine "Bulletinen", a magazine about rheumatic inflammatory systemic diseases by the Swedish Rheumatism Association, for which I have been the publisher and editor.
I find it important that the voice of the ones who the research is done for is heard. I find it important that people living with SLE work together with SLE researchers. Our goal is common: a better life for the people with SLE in the years to come.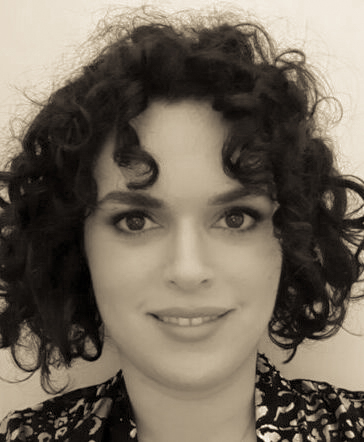 In 2011, I earned my Master of Biomedical Sciences from Uppsala University writing my master's thesis at the Department of Immunology, The John Curtin School of Medical Research, Australian National University.
I have been conducting research on rheumatoid arthritis and systemic lupus erythematosus since 2014. In 2020, I joined Dr Parodis's research team to proceed with my doctoral education, which now is focused on optimisation of treatment outcomes in people living with systemic lupus erythematosus.
Within my doctoral studies, I have been investigating whether achieving remission based on newly proposed definitions is a pragmatic outcome in clinical trial design in order to inform the SLE researcher community on how to finetune the definitions. In another project, I am currently examining factors associated with medication non-adherence in patients with SLE residing in Sweden.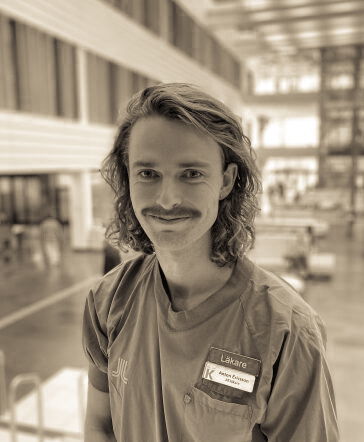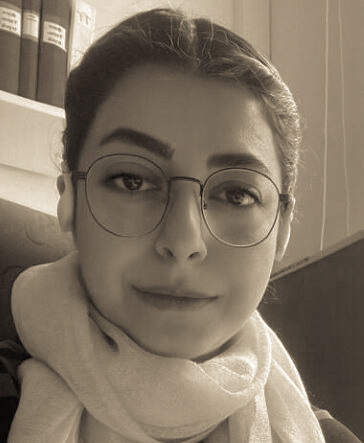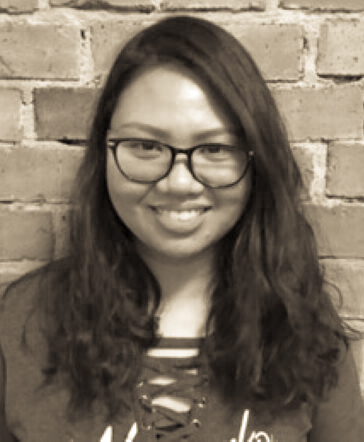 As a Doctor of Pharmacy graduate in Centro Escolar University in the Philippines, my experiences in the clinical practice ignited my inquisitiveness towards newer methods that will provide better clinical outcomes. To satiate my hunt for knowledge, I studied pharmaceutical modelling at Uppsala University under a scholarship grant, which I completed in June 2020.
Before I moved to Sweden, I worked as a university lecturer in my Alma Mater both in the Bachelor of Pharmacy and Pharm.D. programmes. I also took the research adviser and biostatistician roles. Having interests both in pedagogy and medical research, and equipped with the knowledge and skills of statistics and programming from my master's, joining Dr. Parodis's research team was a propitious decision as a ground to utilize what I have forged throughout my academic and professional career.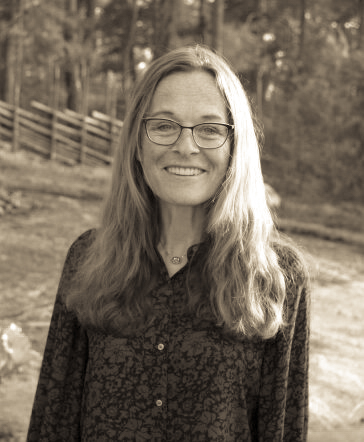 I'm passionate with the concept of "the good conversation" between people. Conversations that take place with respect and curiosity without any winner. With a background in PR and marketing communication, I have benefited from the explorative, qualitative conversation to understand people's values, choices and priorities. As a specialist in qualitative methodology, I have developed methods for result-oriented conversations that inspire inner leadership and self-responsibility, and mobilise people's own power aiming for improved quality of life in the long run.
My focus areas are the individual's own leadership combined with effective communication linked to lifestyle and behaviours. My current assignments are to work on these issues in management groups, in communication departments and among healthcare personnel.
My role in this exciting context is mainly to assist and support in the qualitative research parts combined with quantitative results. As an SLE patient, I hope to be able to help make our material and our messages engaging and relevant to those living with SLE.
Education
• Diploma in Speech Therapist
• Professional coach
• Bachelor of Business Administration at Linköping University